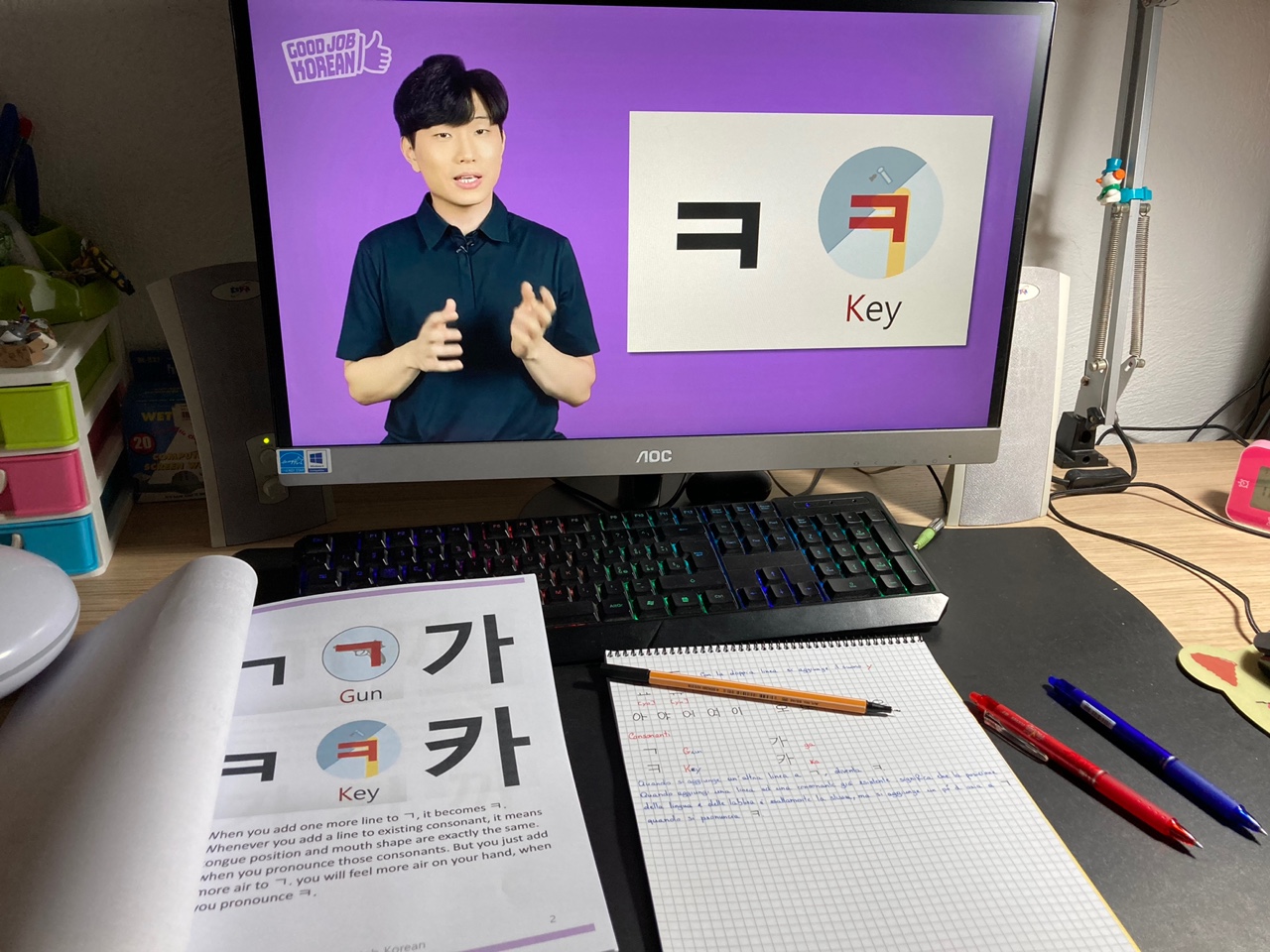 Professional Lecturer
We are Korean teachers recognized by more than 1 MILLION students on Instagram & Tiktok.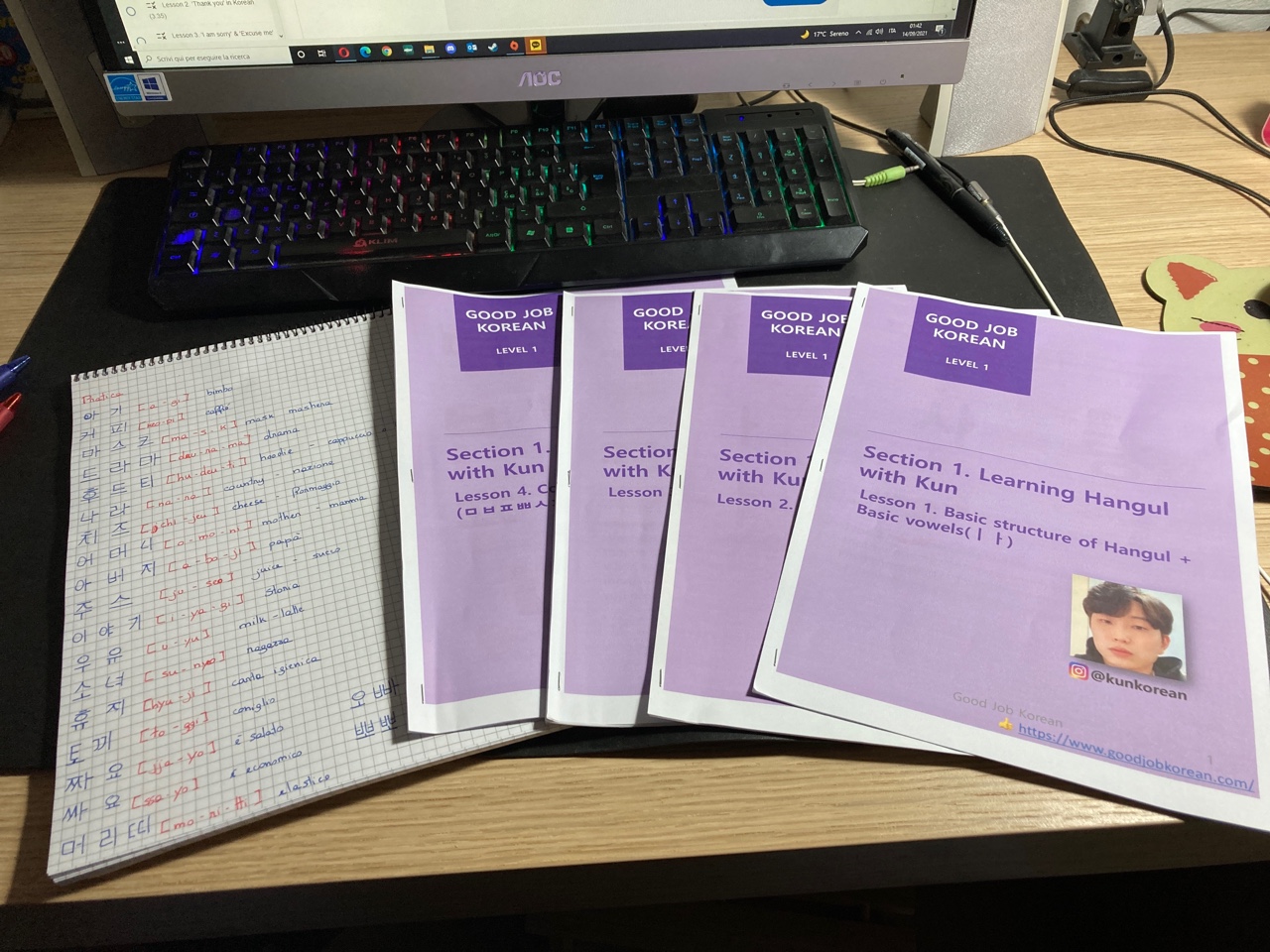 Printable PDF Textbook
It is offered below each lesson. They are downloadable and permanently yours. You will be able to review and practice what you've learned in the lesson video with PDF textbooks.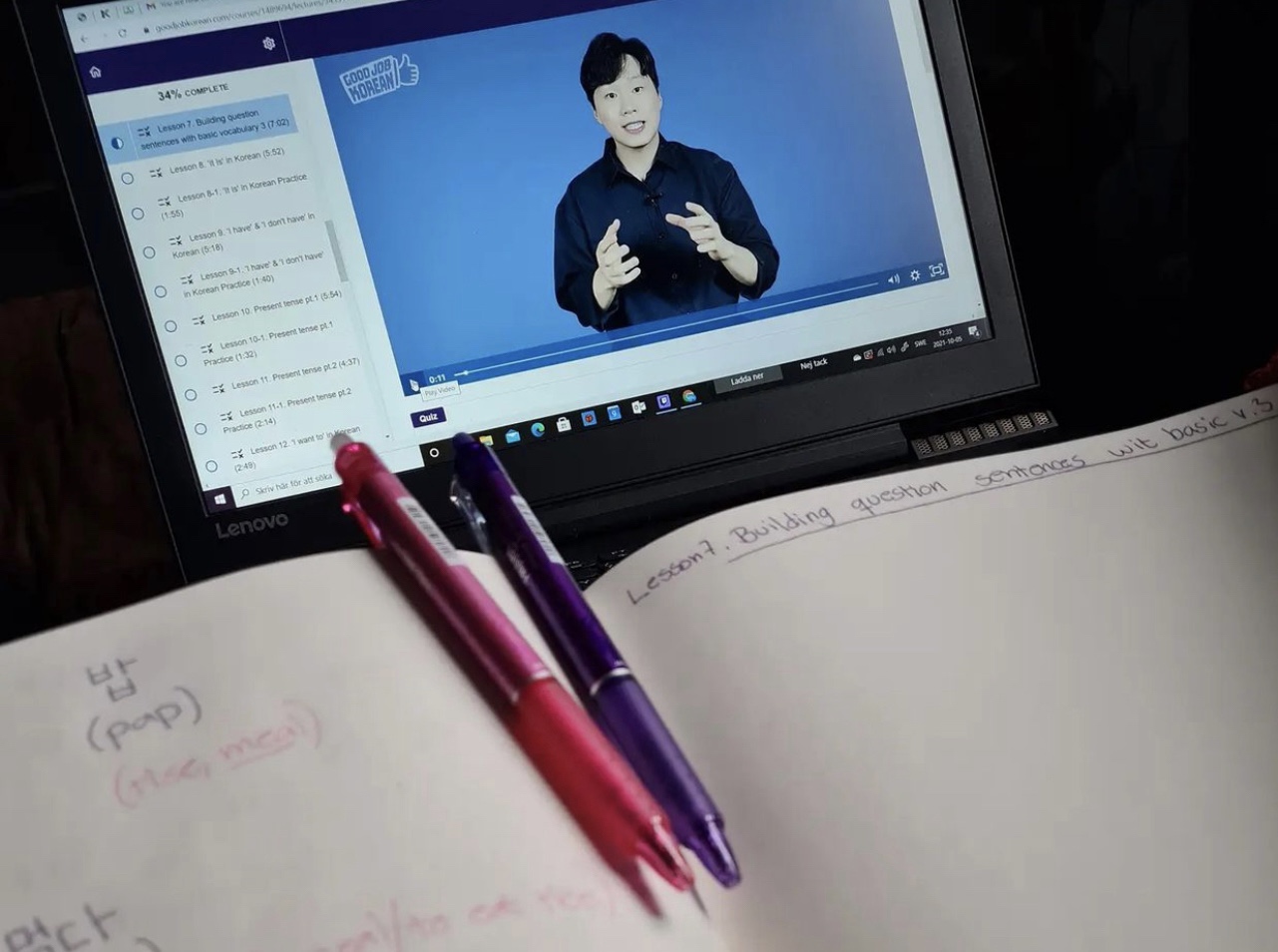 Anywhere, Anytime
These bite-sized, pre-recorded videos will make your learning much more convenient. You can effectively learn at your own pace and time.
The BEST Korean courses for you!
NOTE: You should start with GJK Level 1 if you don't know Korean alphabet and basic sentence building.

FAQ
1. Which course should I take between level 1 and 2?
Level 1 is designed for a complete beginner, but we still recommend you to start from level 1 even if you have learned about Korean alphabet once. It covers from Korean alphabets to essential grammars so that you can smoothly learn the next level.
From level 2, you will learn many useful expressions through a blind date video. This course will add up your grammar foundation that you built from level 1. I hope you check out the each curriculum in order to see the details of each course.
And also you can learn all of them in the special price if you join the bundle package!
(Check the curriculum: level 1, level 2, level 3)
2. How long do I have access to the course, once I enroll the course?
You will have 5 months access for individual course and you will have 8 months access for bundle package. You will be able to take every lesson and review it within the time.
3. Can I get a certificate after completing the course?
Yes! You will get a certificate that certifies that you successfully complete the course, when you finish til the end.
4. Should I be English native speaker to take this course?
No, as long as you can understand the free preview lessons in the course, you are good to go!
5. How can I enter the group chat?
I will leave the KakaoTalk(Messaging app) group chat link below the lesson 2 videos for each of the section.
6. Can I actually get a 100% refund, if I don't like it?
Yes, of course. You are able to get a 100% refund within 7 days(from check-out date). You can click on the profile image at the top right corner and click 'Contact'. And you can send us the message that you want to get a refund. Then, we will give a refund as soon as possible.