Exploring Chuseok - A Journey Into Korean Tradition (Thanksgiving day in Korea)
Oct 06, 2023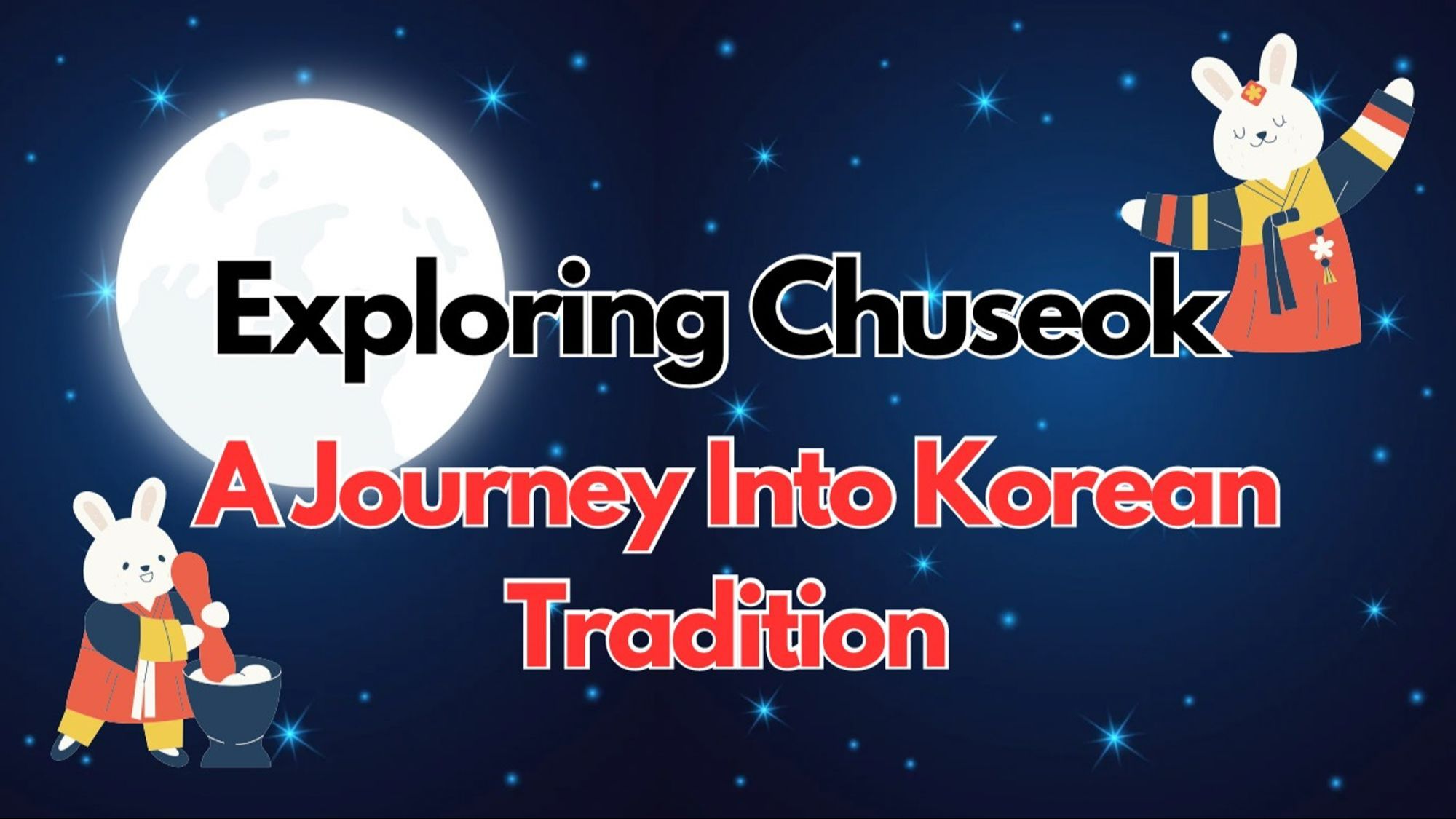 - Author: Good Job Korean team
- Editor: Good Job Korean team
---
👍 Contents (Click to navigate instantly)
✅ How Did 추석 Come About?
✅ What Are The 추석 Traditions And Customs?
✅ What Are The Types of 추석 Food Prepared During 추석?
✅ What Do Koreans Wear During 추석?
✅ What Are the Activities Held During 추석?
✅ Do Koreans Give Gifts During 추석?
✅ How Do You Wish Koreans On 추석?
Chuseok (추석), also known as Hangawi (한가위), is one of the biggest holidays celebrated in South Korea. 추석 is the mid-autumn harvest festival, celebrated on the 15th day of the eighth lunar month. Koreans observe this holiday for three days during the full moon around the autumn equinox.
Let us take a closer look at the interesting information about this festival.
How Did 추석 Come About?
Stories have it that during the reign of a Silla king about 2000 years ago, a month-long weaving contest, known as Gabae (가배), was held between two teams. The team that had woven the most cloth would win the competition and be treated with food, drinks, and other gifts by their opponent.
추석 festival also links to the day when agriculture activities were an essential part of Korean life. People held rituals to honor the spirits of the harvest. Over time, it evolved into 추석. Family members would gather to celebrate the abundant autumn harvest and pay respects to their ancestors.
What Are The 추석 Traditions And Customs?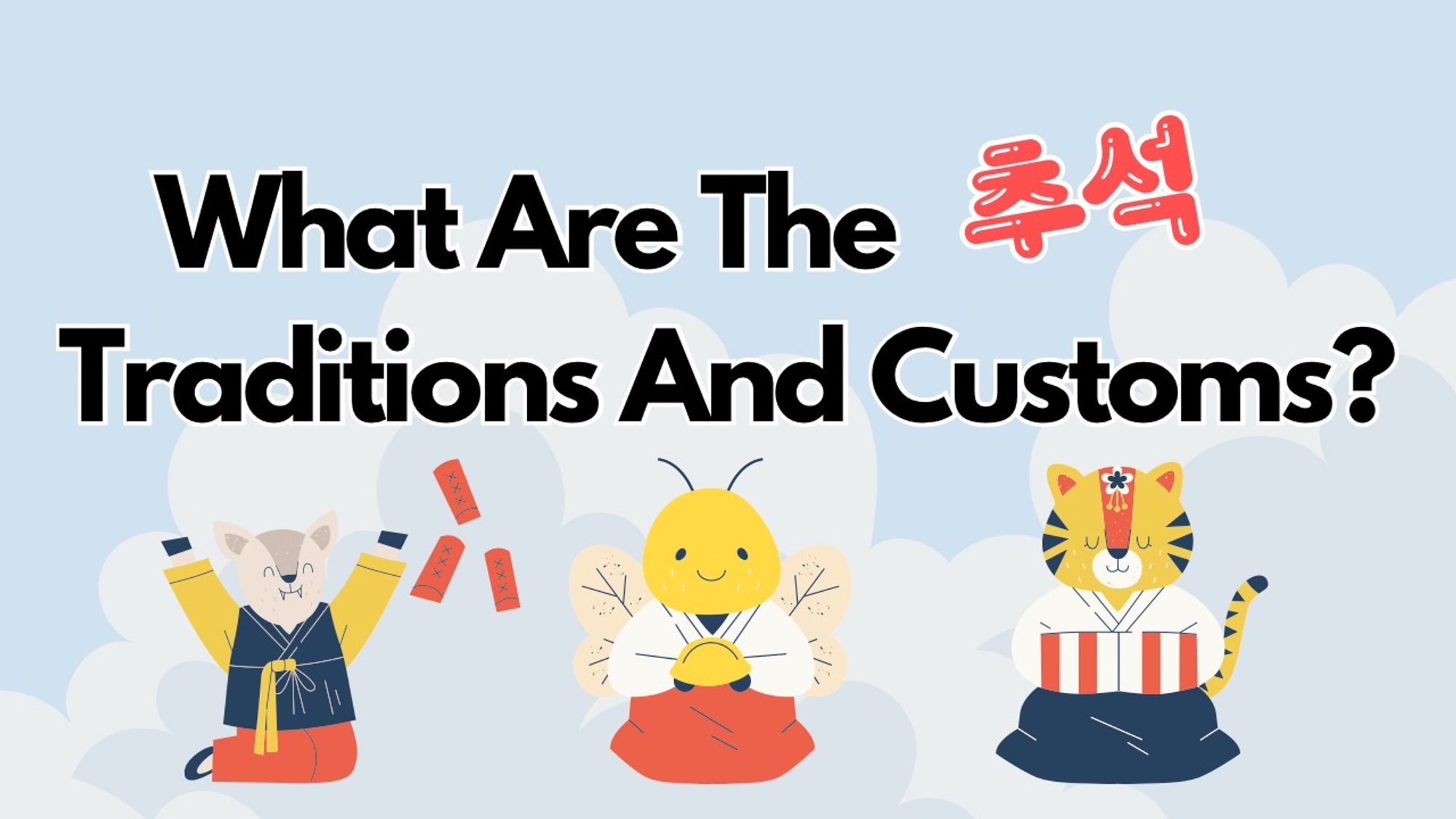 The nature of 추석 lies in the celebration of the harvest season. This festival signifies the culmination of months of hard work in the fields. Farmers reap the rewards of their labors, while family members gather to celebrate and show gratitude to their ancestors for the fruitful harvest.


Charye (차례)
차례, also known as Jesa (제사), is the ancestral memorial service at home. This memorial service allows the descendants to honor their ancestors and past generations while symbolizing the abundance of the harvest season. 차례 involves the gathering of family members as they harvest, prepare, and present special foods to their ancestors as offerings.

For this custom, the food preparation would start early in the morning as it takes several hours. Honoring ancestors ties closely to the traditional belief in spiritual life beyond physical death. Koreans believe in paying respects to the spirits of the afterlife as their ancestors protect their descendants. This gesture strengthens family bonds and reinforces the importance of remembering their roots.



Beolcho (벌초)
During 추석, it is also customary to visit ancestral graves. Family members would clean the graveyard and its surroundings and lay out food, drinks, and crops as offerings to display devotion and filial piety.
What Are The Types of 추석 Food Prepared During 추석?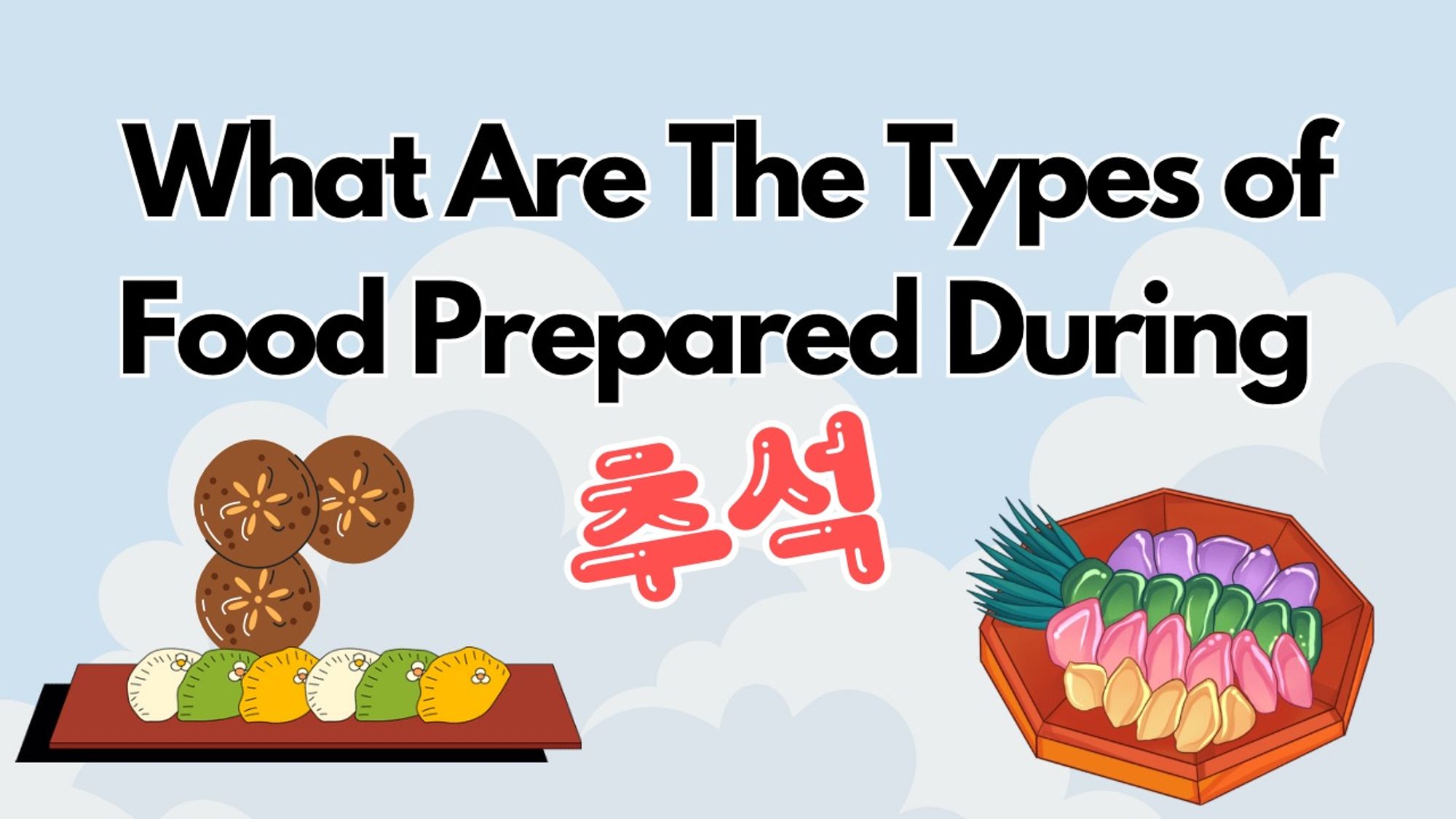 Songpyeon (송편)
송편 is a traditional rice cake made with ingredients such as sesame seeds, black beans, mung beans, cinnamon, pine nuts, walnuts, chestnuts, jujube, and honey.



Hangwa (한과)
The term 한과 refers to many different sorts of Korean traditional snacks that are typically sweet and made with rice. They are an artistic food decorated with natural colors and textured patterns. 한과 is made with rice flour, honey, fruit, and roots, using natural edible ingredients to express different colors, flavors, and tastes. Examples of 한과 are yakgwa (약과), yugwa (유과) and dasik (다식).


Baekju (백주)
백주, translated as white wine, is an alcohol drunk on 추석. 백주 is also known as sindoju (신도주) as it uses freshly harvested rice as its main ingredient.


Others
Other foods commonly prepared and eaten during 추석 are japchae (잡채), bulgogi (불고기), and assorted types of jeon(전).


What Do Koreans Wear During 추석?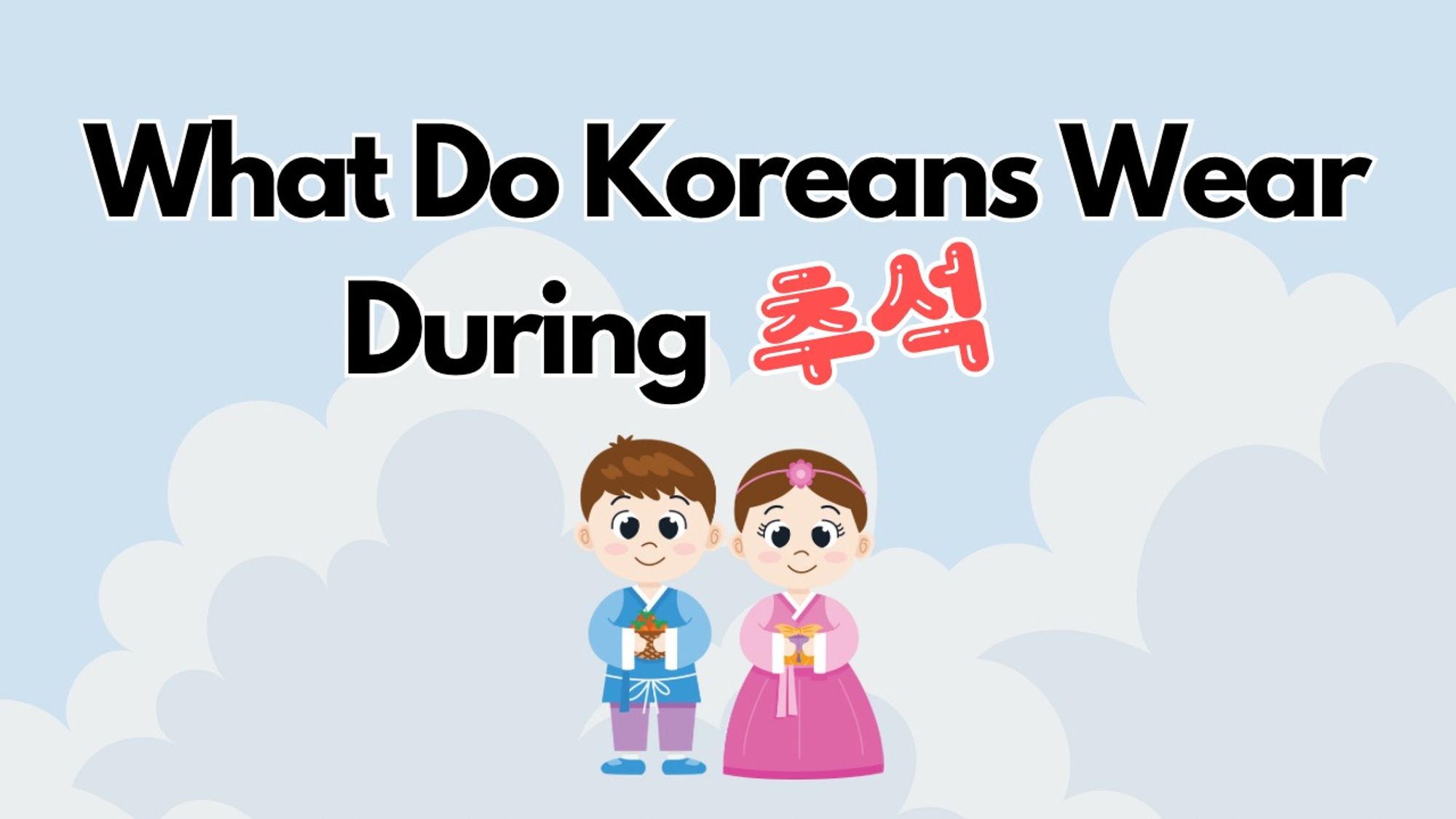 As 추석 is a time when Koreans embrace their cultural heritage through fashion, the traditional Korean clothing, hanbok (한복), attracts the most attention during the celebrations. 한복, which means Korean clothing, is usually worn on special holidays and formal and semi-formal occasions such as weddings, the lunar new year, and 추석. Men would wear a jacket (jeogori - 저고리) and trousers (baji - 바지), while women would don a beautiful skirt (chima - 치마) and blouse (jeogori - 저고리). The vibrant colors and intricate designs of 한복 reflect Korea's rich history and artistry.
What Are the Activities Held During 추석?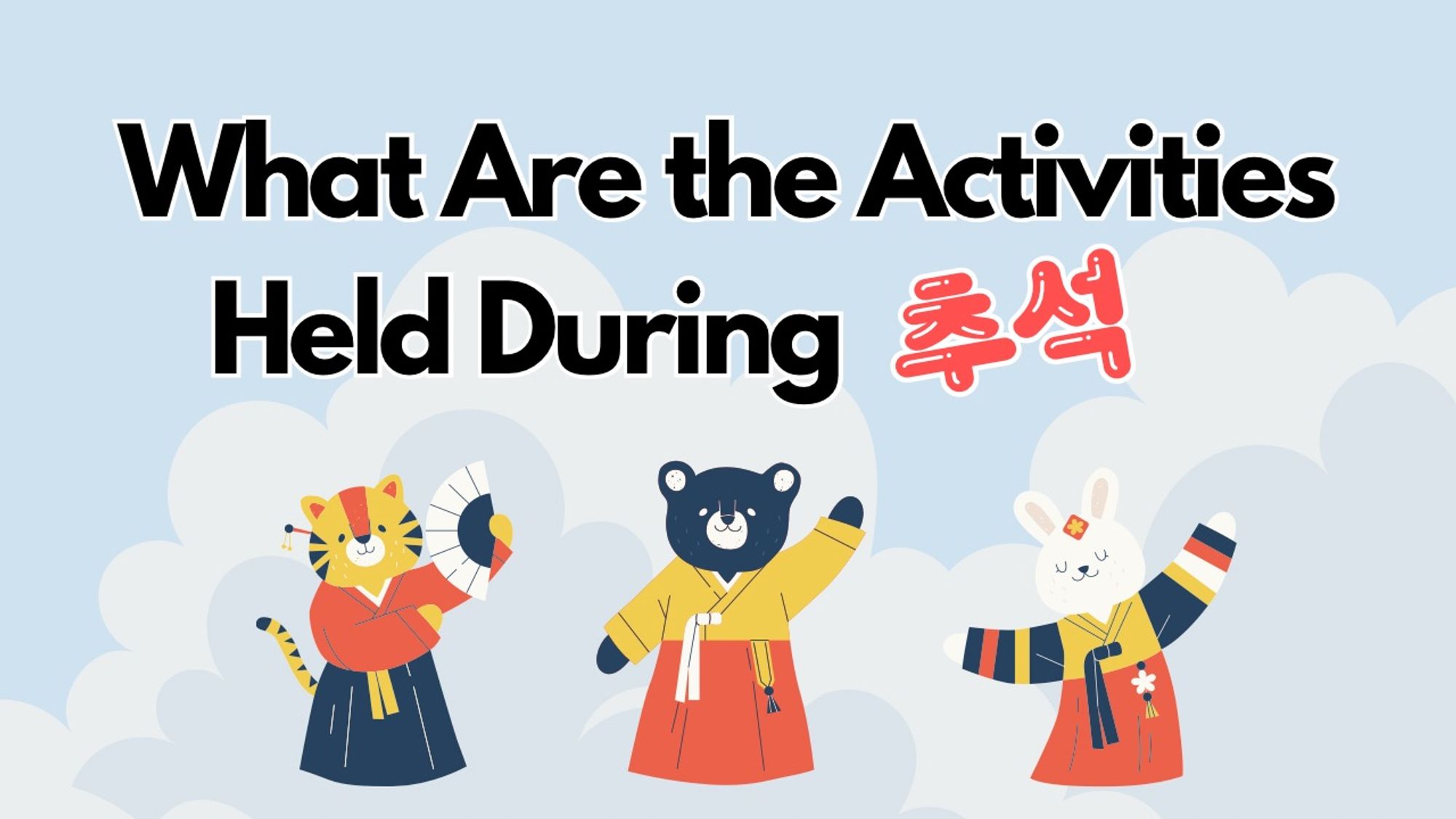 추석 would not be complete without some fun and games. One of the popular activities is ganggangsullae(강강술래), a traditional circle dance passed down through generations. Women dressed in 한복 perform the 강강술래, also known as the Korean Circle Dance. They would form a circle, rotate clockwise, sing traditional songs, and dance under the bright 추석 moonlight.
Another entertaining 추석 tradition is ssireum (씨름), also known as Korean wrestling. In the old days, farmers would engage in friendly wrestling matches to test their strength and agility. Competitors would grab each other on the belt called satba (샅바), and the winner is the player who gets their opponent down on the sandy ground.
Do Koreans Give Gifts During 추석?
In modern-day Korea, gift-giving is an essential aspect of 추석 to symbolize appreciation and love for family and friends. Koreans give presents to relatives, friends, and business acquaintances as a nice gesture to express gratitude.
During 추석, Koreans give gifts ranging from daily necessities such as sugar, soap, shampoo, or condiments to more sophisticated ones such as high-quality cuts of beef, fruit baskets, and gift sets of traditional Korean snacks. One of the most popular gift sets to give during 추석 is the spam gift set.
How Do You Wish Koreans On 추석?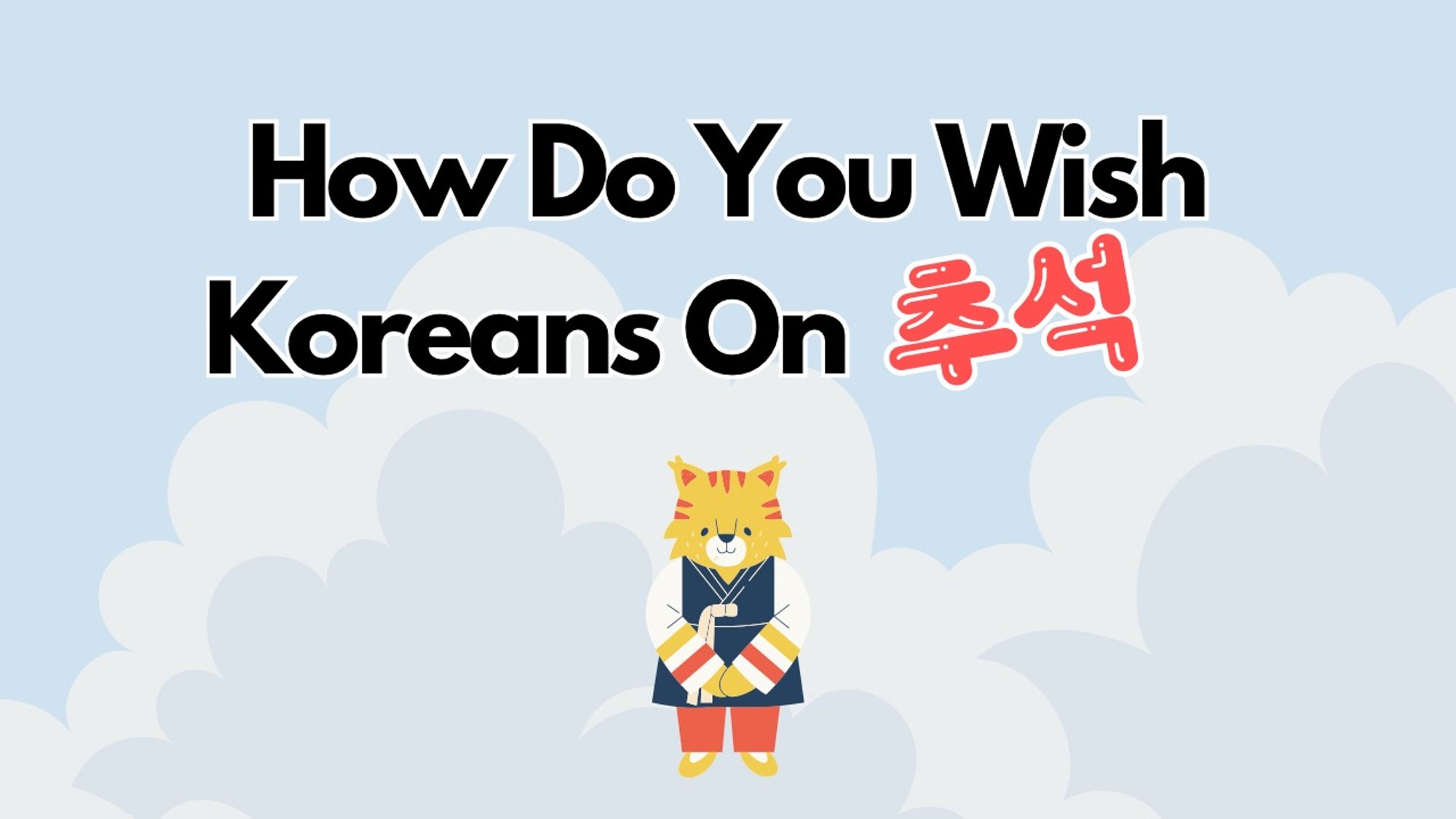 If you have any Korean friends celebrating 추석, you may wish them 추석 잘 보내세요, which means Have a good Chuseok! You can also tell them 즐거운 한가위 되세요, meaning Have a happy Hangawi!
All in all, 추석 in modern-day Korea has evolved to accommodate the fast-paced lifestyles of contemporary Koreans. While many would still return to their hometowns to celebrate with family, some opt for travel and leisure activities during the extended 추석 holidays.